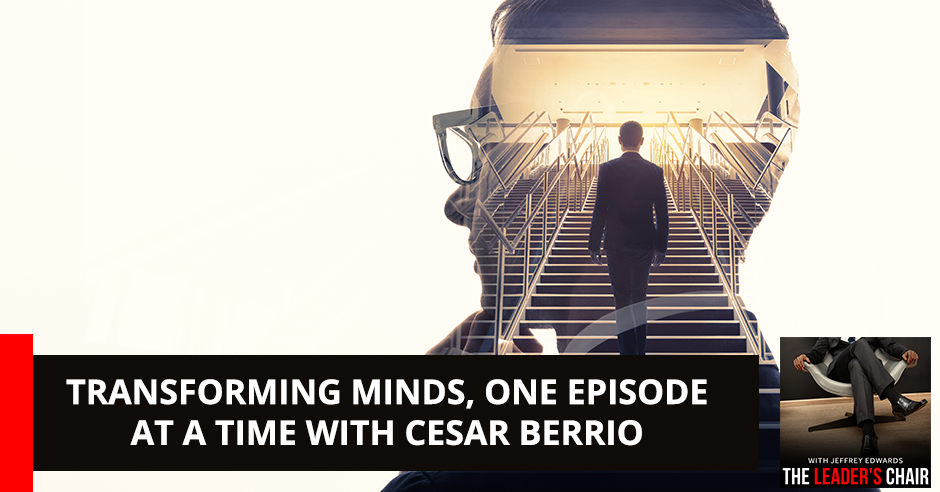 What would you do if you knew you had the knowledge that could change the lives of countless people? Colombian entrepreneur and podcaster Cesar Berrio has made it his life's mission to spread his message through the popular Spanish-language personal development podcast, Transformando tu Mente. In this episode, I learn exactly how Cesar got there.
About Cesar Berrio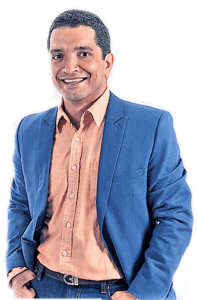 Cesar Berrio is an electrical engineer from the Universidad del Valle, Colombia, with a specialist focus on Engineering Management Systems from the Javeriana University, and Management Development Program at the Universidad de la Sabana.
With experience in sales management with multinational companies, Cesar is an entrepreneur and business developer, with a podcast that reaches over 1.5 million listeners worldwide.
He is also a coach, and certified trainer by Success Resources America in US.
Check out this episode if you want to learn:
What success looks like when community is at its core
Why it's important to ask for help
How to shift your perspective, no matter your circumstances
🎧 Listen to the podcast here:
---
Transforming Minds, One Episode At A Time With Cesar Berrio
How did you go from electrical engineering to leading workshops, and hosting a podcast that's heard by millions of people around the world?
I was working as a sales manager for a multinational company in the electric sector, in charge of a big group of salespeople in our country.
I decided to start my own company. Three or four years later, I didn't have the results that I was waiting for. I was having problems with my finances, with my wife, kids, family — everybody. At that point I said, 'It's not (someone) else's fault, this is my situation — I need to solve this.'
I had the opportunity to read the book, Secrets of the Millionaire Mind, and it changed my mind. They had this program, The Millionaire Mind Intensive Three-Day Program. I decided to go to United States to take the program, looking for answers to my problems.
At the end of the program, they offered a big package. I went with one of the members of my family to that program. At the end of the program, he said, 'Why don't we buy the package?' I said, 'That sounds nice, but I don't have money' (to which) he said, 'If you're willing to do this program, I will lend you my credit card and you can pay me whenever you can.'
We bought two packages — one for him and one for me. I started to go to the United States every two months to take the whole program, and that was the beginning of the personal growth world for me.
'Share your message. You'll never know who is going to listen to it.'
Click To Tweet
It's quite the commute to be going from Colombia to the United States on a regular basis! What kept you going?
I said to myself, 'If I'm going to take this training, I'm going to take it seriously.' As I mentioned before, I was having financial difficulties, but that was not the problem. The problem was my mind. I made a decision to take that training, no matter what.
I was committed to go every two months for two or three years. When I took the MasterMind program in San Diego, I had to take four flights to get there. I remember the host telling the people, 'This guy took four flights to be here. There are some people from LA, two hours from here and they said, "That's too far."' I was committed to myself.
How did you start sharing the information you were learning?
I remember when I sat down at that Millionaire Mind Intensive Program. When the host asked the people, 'If you are outside of United States, please stand up,' three of us stood up — one guy from Mexico, one from Brazil, and me from Colombia. We were 400 people or something like that.
He said, '400 people here and one from Colombia. How can this be?' In Latin America, we are 600 million people — and we're three here in this program. I saw the opportunity to take this information to my country, because maybe we don't have the money or the visa, or we don't know that this type of program exists.
This is an opportunity to let the people in Colombia, in Latin America, know that this information is available, and in Spanish. I took the program in the United States (in) English. At (the) time, I understood 30% or 40% of what I heard. It wasn't a problem for me — I said, 'I'm going to translate this, and take (it) to my community, to my country, to Latin America, because many people deserve to have this information to transform lives.'
How did you get this thing off the ground? 
One of the programs that I took in United States was how to build a podcast channel. When I saw that, I said, 'This is the tool that I need to transmit this information.'
We decided to go with our podcast, always in Spanish. When we had ten downloads, I couldn't believe it. I called my friend, 'We have a guy from Chile, a guy from Ecuador! How can it happen?'
One month later, we had 1,000 downloads, and then 10,000, 50,000, 100,00. Now we have 1.5 million downloads in our podcast in more than 130 countries. We were very happy for that, because we started to receive many emails from people from different countries, saying, 'You changed my life. Please continue sending your podcast.'
That was the beginning of our Transforming Your Mind program that we developed here in Colombia.
How does it feel for you and your business partner to be receiving this feedback?
We (felt) that we had the obligation to share these messages with the world, that there were many people waiting for our experiences and knowledge.
Please share your message — you never know who is going to listen.
For us, we have to continue doing this. We need to develop not only the podcast, but also other programs where we can share our experiences. It's my obligation to share that.
Did you ever have any moment of doubt about your abilities to do this?
'The need to transform people's lives is greater than your fear.'
Click To Tweet
It happens all the time. My mind is always talking to me, 'maybe something is going to happen'. Even if we have that feeling of fear, we need to continue, because we can change people's lives. That's more important than your fear.
A lady from Mexico, we received an email (from her) that she was going to commit suicide, (but) when she started to listen to our podcast, she decided not to do it. Now she has a different life.
We have a big responsibility here, because you don't know who's listening. Fear? Yes, every day — but we'll continue doing it.
Your program 'Mentes Maestras' was about mentoring. What was your experience working with mentors?
One of the best decisions that I've taken my life is being part of the MasterMind program. Before buying this program, I asked the host, 'Why should I take this program?' — the program cost me $50,000. The host told me 'because you never know who are you going to (meet), who maybe can change your life.'
And then you did meet several mentors, who you invited to Colombia.
I came back to Colombia, (where) we finally did our Mentes Maestras event. We had 300 people and 10 mentors. It was incredible and amazing.
On a scale of one to ten, how close are you to reaching your goal?
I would say one — we have a lot of work to do. I'm grateful for the resources that we've had; I had the opportunity to (meet) this great mentor, David Corbin. He told me, 'Would you like to have Sharon Lechter in your event in Colombia?' I said, 'Who is Sharon Lechter?'
For those who don't know, she's a multi-bestselling author of many books, including the Rich Dad Poor Dad series.
Sometimes we believe that we are alone, but when you start impacting your community, (you see that) there are people that will come to help for free.
In our economy, there's no way to pay for ten mentors from United States to do an event. I told the mentors, 'If you would like to come to Colombia and help our community, that will be great. There's no way to pay, I know your value.' They said, 'That's not a problem, we can go.'
We have more (events) to do. We started our virtual MasterMind with different mentors from different cities and countries. There are many people waiting for our experiences, knowledge, and we have to share that. We are far from a ten.
'When you change people's lives, life is going to help you.'
Click To Tweet
You've applied your knowledge and expertise in engineering, sales, and leadership to grow. How are you helping others make that adjustment in their lives? 
I'm working with my business in energy savings, but we are continuing to do our podcasts and our events. There are many people that have been fired from their jobs or have lost their businesses. Here in Colombia, 30% of the businesses have closed because of (COVID-19). Many people are trying to be an entrepreneur, and we have information that can help.
I don't know if we are going to make money with this or not, but that's not our intention. It's to help people, our economy, business owners and families. I'm not a rich man, but because I have a happy life, happy wife and my kids, everything in my life is clear. I changed the way I see my life, and the way I can help other people.
No matter if I am working in my energy savings programs or businesses, I can help people with the knowledge and experience that I have.
📌 Important Links:
Love the show? Subscribe, rate, review, and share!
Join The Leader's Chair Community today on Facebook and Twitter.